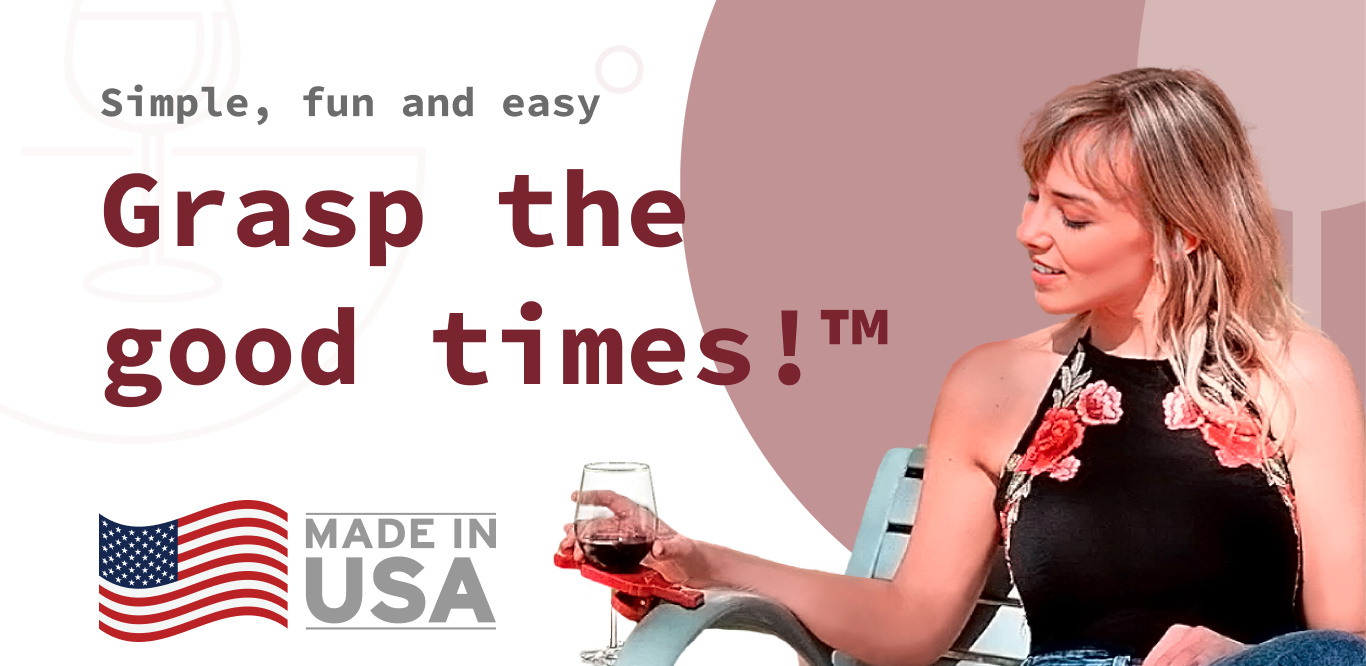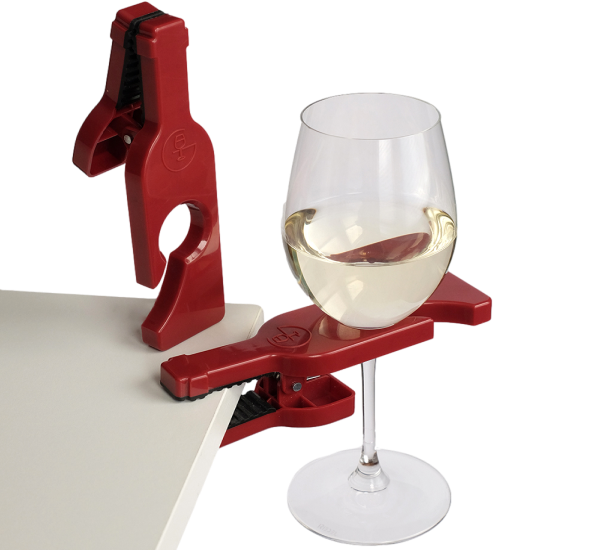 wineGrasp® cradles your glass securely.
Enjoying a glass of wine is a pleasant experience that is often interrupted by having nowhere to set your glass. The wineGrasp® is that extra hand we all need to hold our wine glass while we are in motion.
Buy now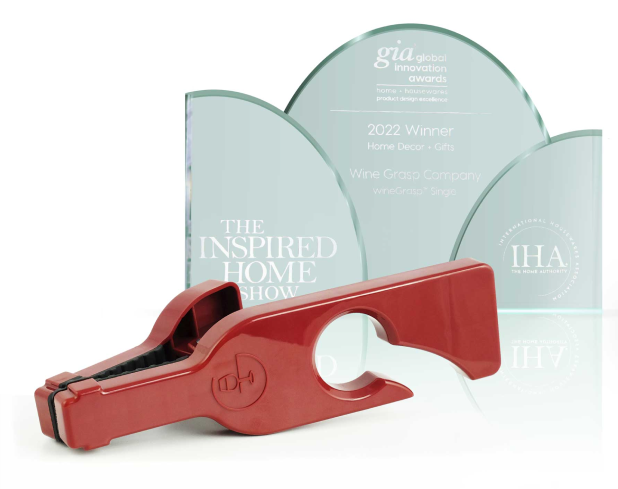 Global Innovation Award Winner!
Attaches to chairs, railings and surfaces up to 1" - strong gripTake it with you to the beach, camping, concerts, etc.Simple, easy and fun. Makes a Great Gift!
Add to Cart
Holds most stemware
Reviews
What our users say about wineGrasp®
Blog posts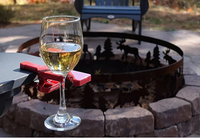 In 2022, after a tough competition, winGrasp has been chosen as the winner of the 2022 IHA Global Innovation Award.